Some news from Nepal, for English speakers. Part 1
We left India and entered Nepal (west Terai valley) two months ago. As soon as we crossed the border, everything appears so peaceful... No more trucks, just a few bicycles and hundreds of smiles.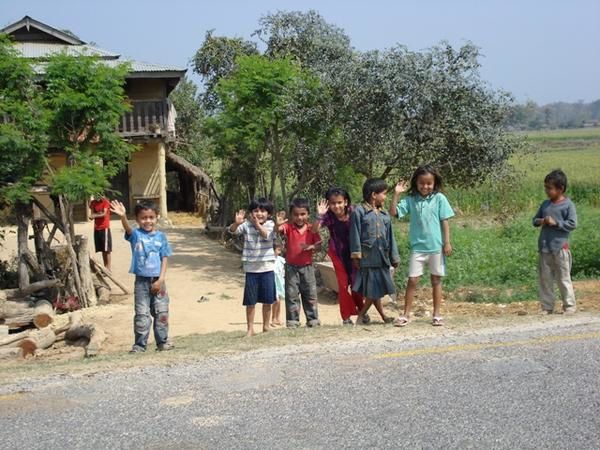 The long asphalt highway goes west to east all along Terai valley, crossing small villages of landless workers, and some bigger city but still quiet.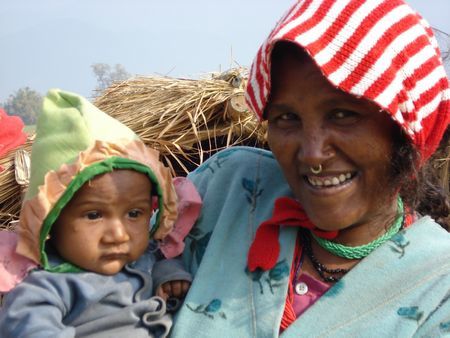 We stopped at Bardiya national park, to try to catch sight of a tiger. But they were too shy and we only saw their tracks, excrements and scratches on a tree, which was already very scary...as scary as when our guide shouted us to climb on a trunk when we heard a rhino ten meters from us. At the end of a day of walking in the jungle no tiger but three rhinoceros, lots of deers, birds, monkeys, a beautiful peacock caught in a wonderful love dance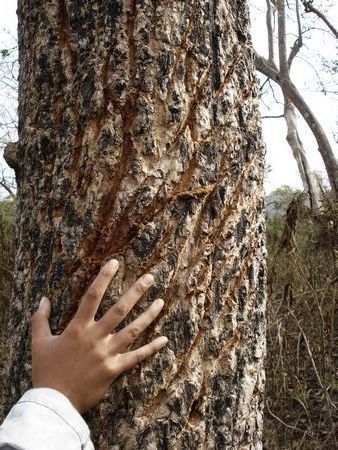 and...a good Dhal Bhat. What is this? The traditional Nepali meal: rice, lentils, cooked vegetables and pickles, all this refilled as much as you can eat. In these two months in Nepal, we ate more rice than in all our past life. But it's a good meal for cycling.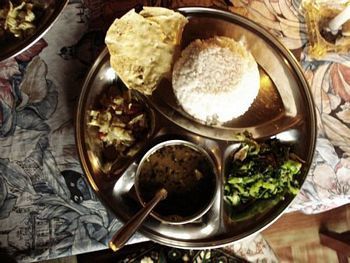 And after Butwal, it became serious, we entered the Himalayan range. But we had more fear than pain : from 200 meters high, the road goes up slowly slowly to a pass at 1300 meters, then down (400m) and up again (1300) until Pokkhara.
There, we left our bicycles for a while: three weeks of trekking around the Annapurnas range with Sven and Judith, the two German cyclists we met first in India and again in Pokkhara. But let's the pictures talk now: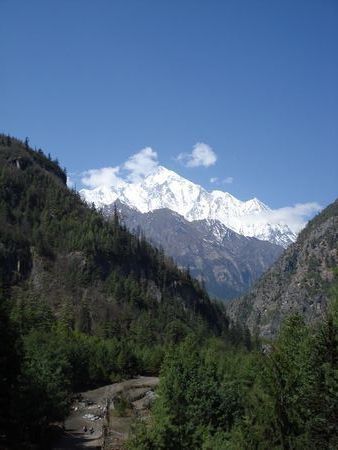 The treck begins in Besisahar at 820m.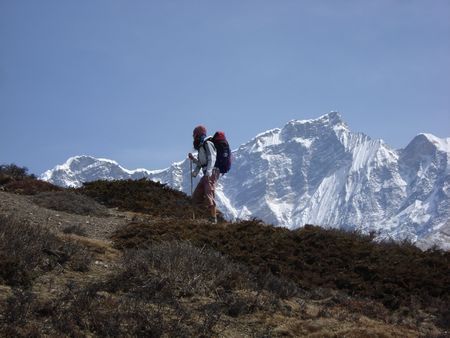 So, we need to walk and climb to reach the snow and glaciers.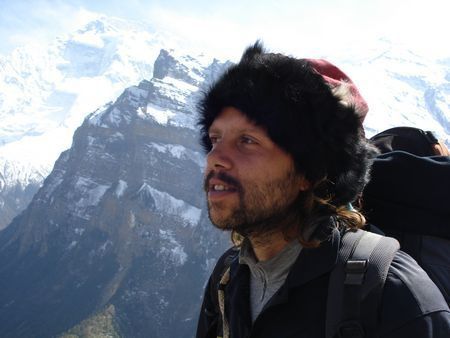 Sometime, you take a pause and think (no that s wrong, in fact it s getting hard and my body need to breath).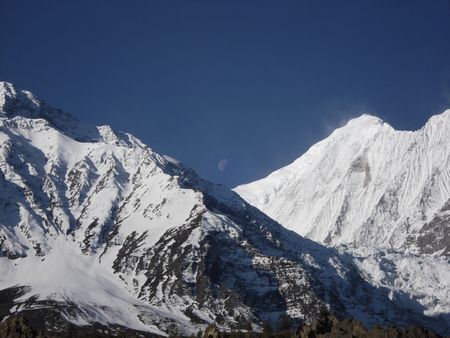 And it s getting higher and higher, colder and colder and nicer and nicer.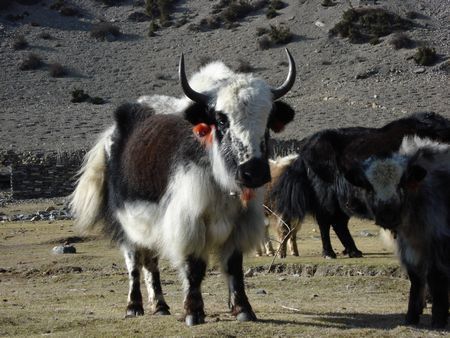 Hye mate, may i have a ride?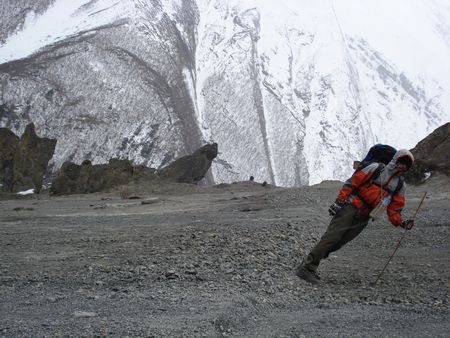 With altitude and wind sometimes, you lose your balance...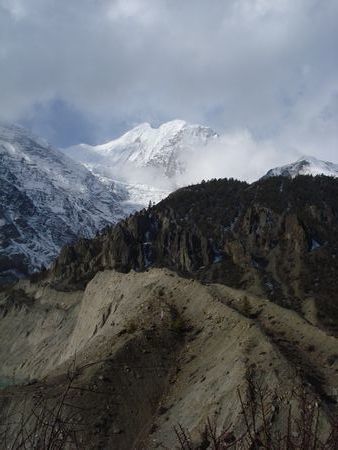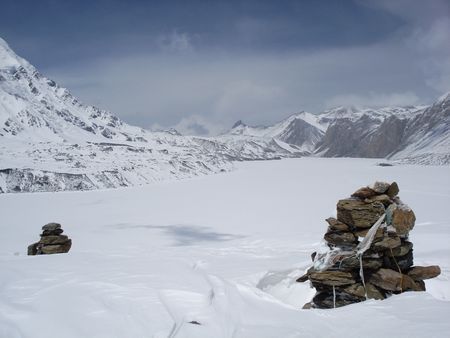 In front of us, the Tilicho Lake 4922m.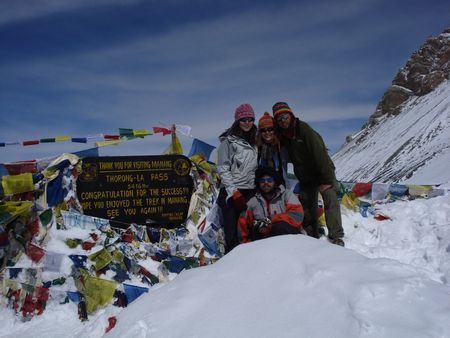 The Thorung-La Pass, the highest point on this treck, 5416m, here with Sven and Judith, two german cyclist friends.


To be continued...(Nepal Part two)